So we went to rip Lousã trails again. This time we took 4 new AMA crew members and explore new trails.

Here´s a little teaser

[vsw id="16164985″ source="vimeo" width="750″ height="422″ autoplay="no"]

This report is about the second time that the All Mountain Addict crew got together in Lousã. This is one of the best places in Portugal for mountain biking. Team Santa Cruz Syndicate made the first rides with their carbon V10 on Lousã tracks! The crew is composed by 7 riders from different geographical places of Portugal that just gather around two or three times a year to explore new trails and have a good time.
Day one "The gathering"
Friday night, packing things, eat something at "Italiano" restaurant and the beer machine drops dead in the middle of dinner. Not a good thing because not all like chocolate milk! And after the meal we start the road trip to the village. One and a half hours to the rented house in Lousã, unpacking things and out for a beer to talk about every kind of crap!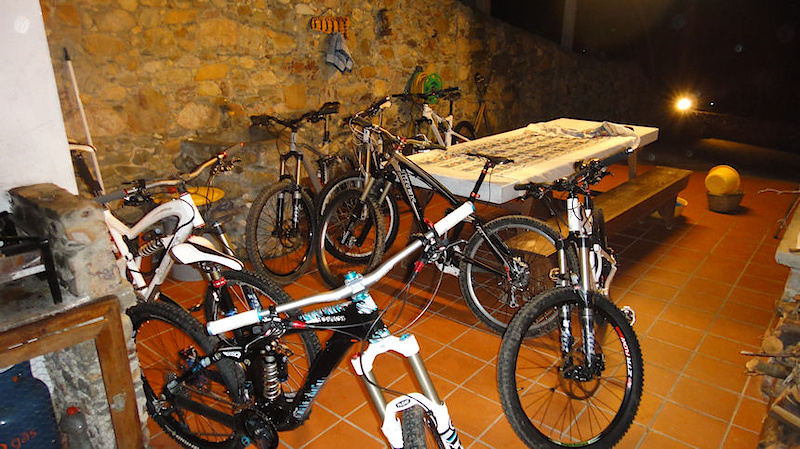 Saturday morning with "Saturday night" wake up!
Took the 4×4 truck stuffed with bikes, gear and riders up the mountain and the first run was divided in three groups to recognize the different trails in the area called "Terreiro das Bruxas". This is group of singletracks with a lot of roots and a soft compound created by tree leafs. The trails are very fast have small drops and berms and provide a well spend morning.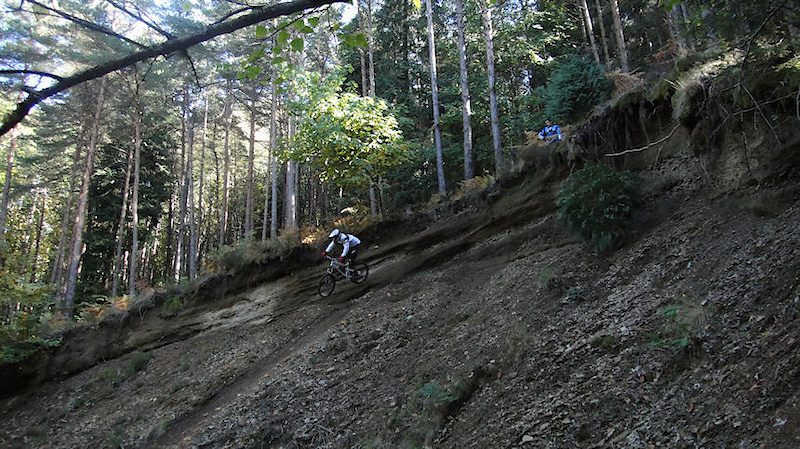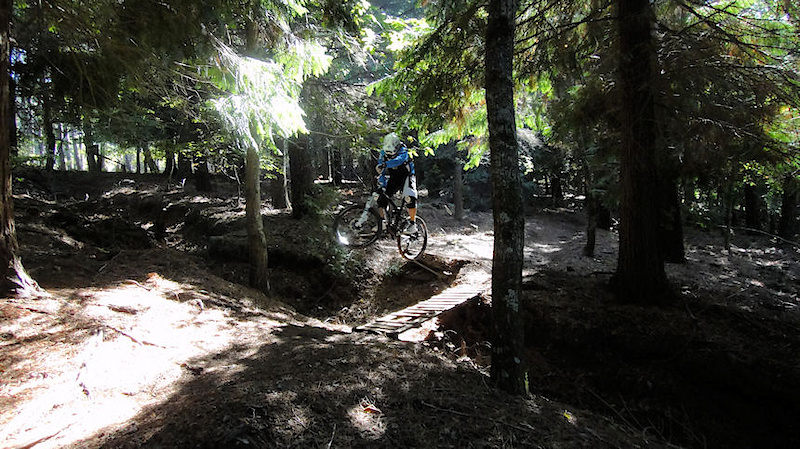 In the afternoon, after a grilled chicken lunch, we went to a different set of trails that end in a small mountain village called "Gondramaz". We spend some good time there jumping a small roadgap, but sadly the local vegetation as started to cover the singletracks and it was hard to see the right way, but still a good time.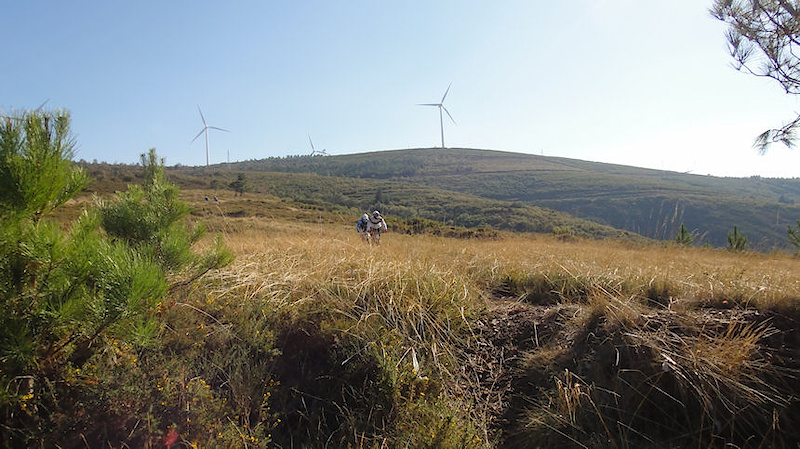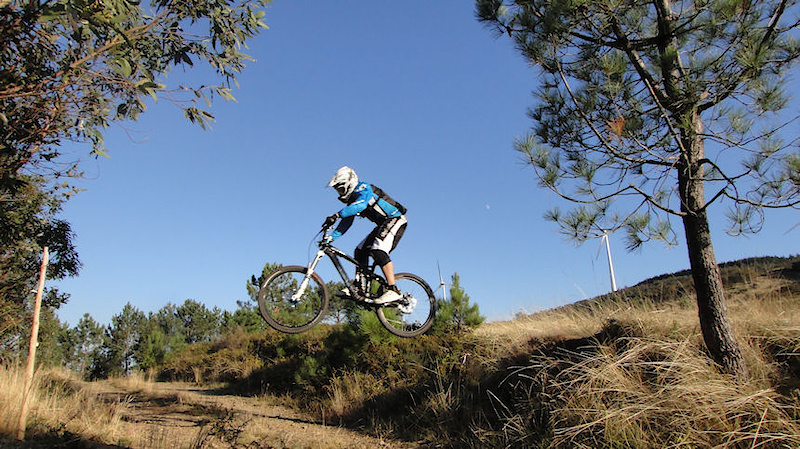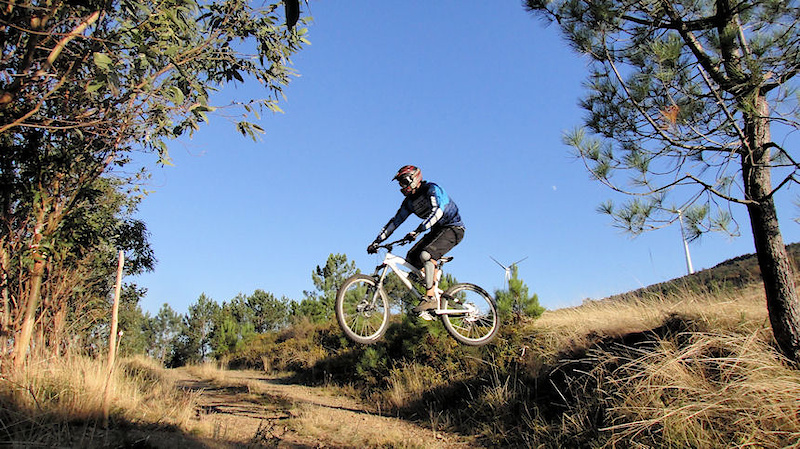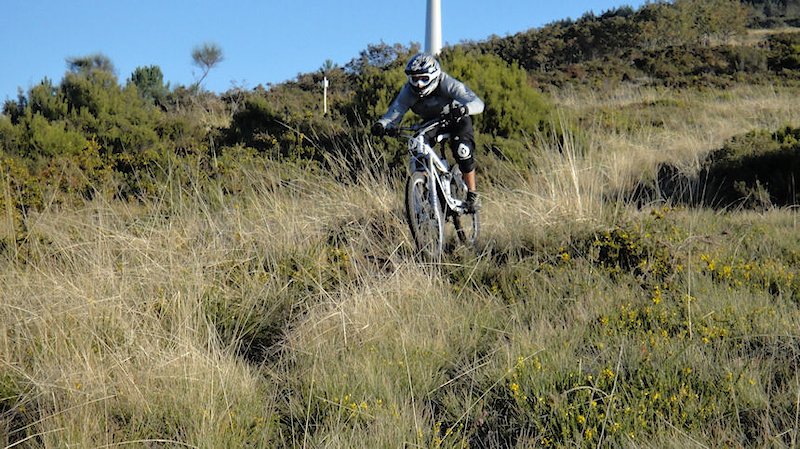 After this afternoon of joy, we return to the house to get some rest and some food in our bellies because the chicken was long gone!
Sunday "Mondraker bikepark"
We went to explore a project called "Mondraker bikepark". It's a group of trails created by some locals to explore another part of the mountain in a more professional way.
We had some trouble finding the trails at the beginning, because they are all covered in pine needles, but once we find it and get to know the right way to go it was a lot of fun, definitely a  place to return!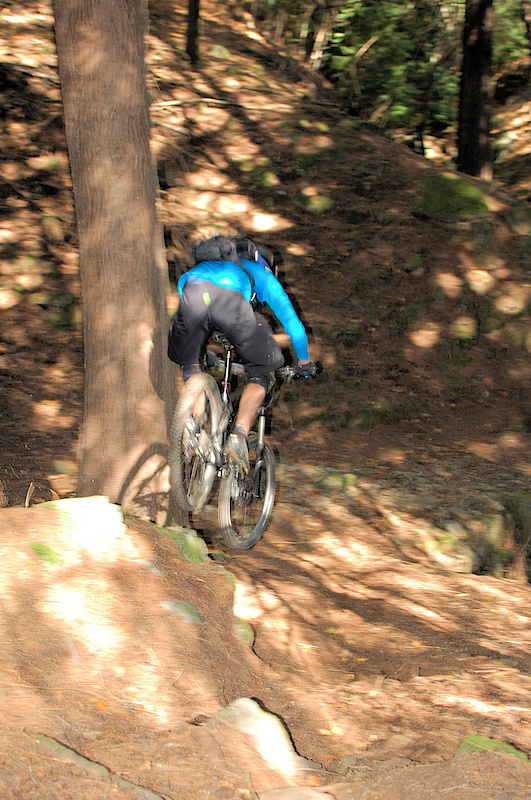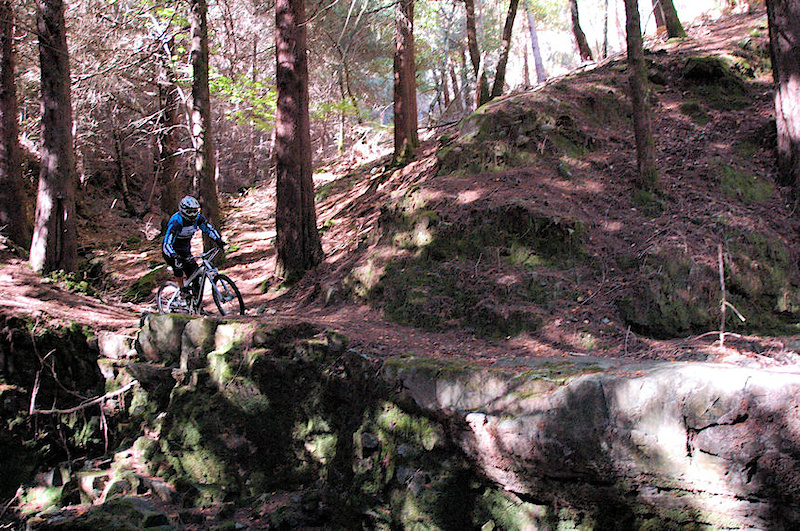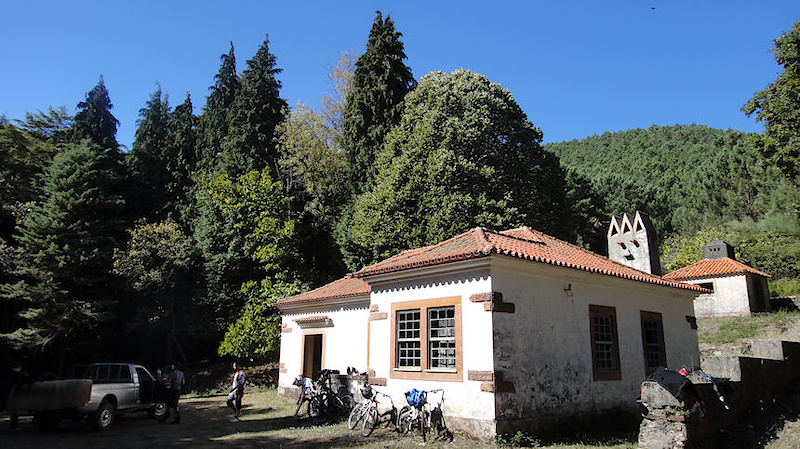 The end is in an old mountain guard house, and as I said they are worth of some runs!
It was a great weekend, with great trails and moments! Hope forward to the next trip!
more photos are available on Flickr [Lousã Bike Trip set].